Recently the City of El Paso has been doing some things that have surprised us. A couple of weeks ago the City passed a resolution in support of a Safe Neighborhood Streets bill at the state legislature that would lower the speed limit from 30mph to 25 mph on all residential streets!
Now, we've found out that tomorrow the City is having a "Presentation and discussion on the road towards and future adoption of Vision Zero strategies in El Paso" (Item 50 – but rumor is it will be moved up to the start of the meeting which begins at 3:30 pm). Could El Paso soon be joining Austin, San Antonio, Laredo, Ft Worth, Houston and Dallas as a #VisionZero City?
For the longest time, we at Velo Paso have been talking about safety and calling out the City for not having Vision Zero policies in place, especially in light of the excessively high number of pedestrian traffic fatalities we've seen over the last few years.
WHAT IS VISION ZERO?
According to the Vision Zero Network "Vision Zero is a strategy to eliminate all traffic fatalities and severe injuries, while increasing safe, healthy, equitable mobility for all. First implemented in Sweden in the 1990s, Vision Zero has proved successful across Europe — and now it's gaining momentum in major American cities."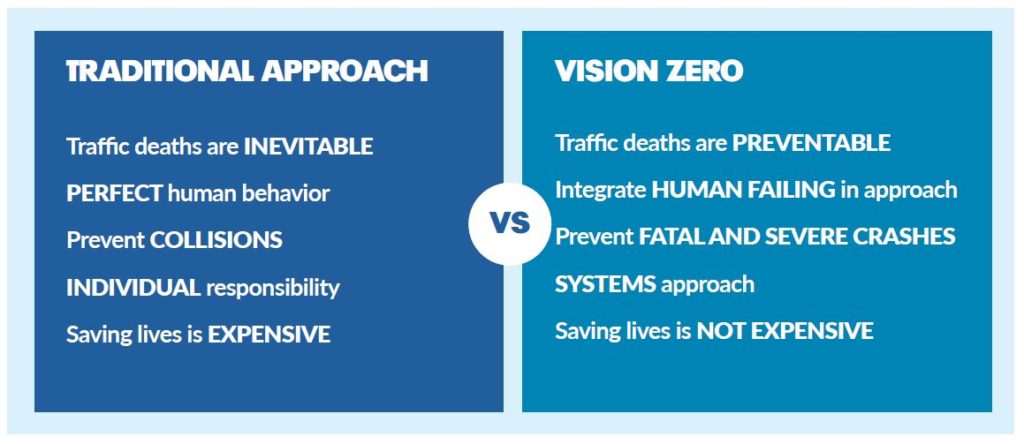 Vision Zero redefines road safety by taking a public health approach to collisions, i.e., that they are a preventable health threat. As such, Vision Zero makes it clear that the responsibility for traffic violence is shared between road users, transportation agencies, planners, engineers, educators, public health professionals, car designers and manufacturers. In other words, every one of us has a role to play.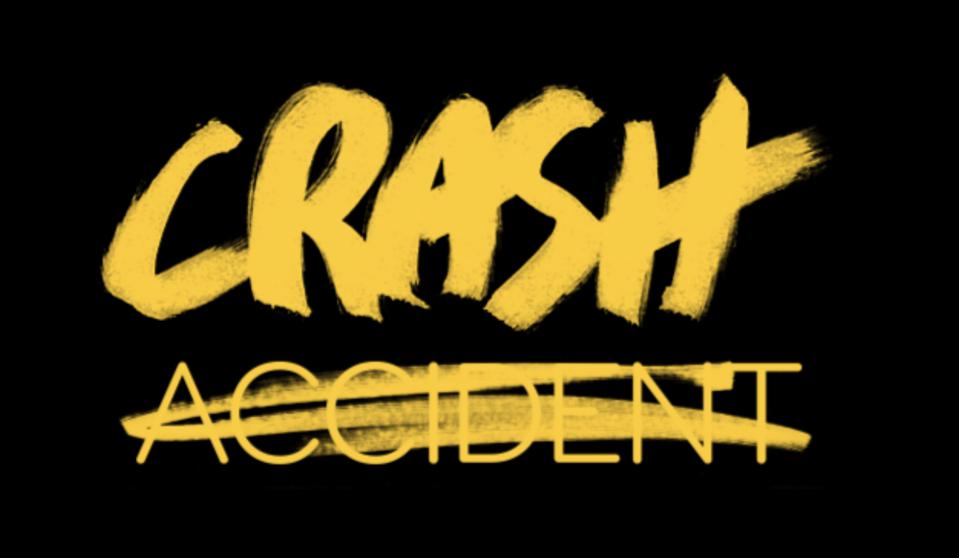 Therefore, the goal of Vision Zero is to change the way we approach traffic safety, and the way we collectively think about our transportation systems. It means we have to start by seeing traffic deaths as preventable, as normal, inevitable, or even just an "accident." We need to proactively rethink the our language, policy and design choices based on the belief that we can prevent traffic deaths. Thus, we need to use crash or collision instead of "accident," as accident suggests it was something beyond our control. We know most crashes are the result of numerous choices to act in a certain way, and ignore the potential consequences and risks of those choices – from road designs that prioritize speed over safety, or designing vehicles that are safe for their occupants but not those out that vehicle, policies that count cars rather than people, funding roads versus transportation, land use patterns that encourage us to drive to (and intoxicated from) bars, car commercials that glorify speeding, that text message we think can't wait, and on, and on. Each and every one of those choices, and so many more, put people's lives at risk!
Here's the supporting information for the presentation:
Supporting Documents
Presentation
WHY IS THIS IMPORTANT?
For a City to adopt Vision Zero is a recognition that 1) our streets are not as safe as they can be, and 2) that they can must do something about it. Vision Zero marks an end to the old way of doing things, and means that City will have to be proactive in working to end traffic deaths. That means changing laws, policies and codes to focus on ensuring our safety – and even adopting / prioritizing safer modes of transportation.
For us, that means safer walking and cycling options through reduced traffic, lower traffic speeds, and more and safer al ages and abilities infrastructure to ensure everyone can get to their destination – however they choose to travel – safely!
WHAT CAN I DO TO HELP?
You can start by reaching out to your City Representative's office, and asking them to support the adoption of Vision Zero
You can also add your public comment to Item 50 as part of the March 2nd meeting by signing up before the meeting to speak on the item at: http://legacy.elpasotexas.gov/muni_clerk/Sign-Up-Form-Regular-Agenda.php
You can also watch the meeting at http://www.elpasotexas.gov/videos
But most of all, become engage in the process, and look for opportunities to make our transportation systems safer for us all.